2021 News Update 1st EDITION Spring Opening
Year of the OX
(Covid-19 thriving & still bigger'n Dallas)
GREETINGS
Once again it's almost Spring, once again it's Spring News Issue #1
The everyone anxiously awaits issue

Season #18 Introduction

The Proprietor's #1 item on his top ten To Do List 2021 is to be nicer
and #2 is to back off. Read Fall-Winter #2 issue for the other 8 items.

Kids have been a problem the last couple seasons. No sense in
discussing why, but as stated above the Proprietor will be nice and
reverse his decision not allowing kids in the shop period anymore to
maybe it's OK by appointment only. How many in party? Do you
have kids? How old? Will you be supervising them? (just kidding)
No dogs allowed. Sorry. 7 feral cats rule the Rock Shop grounds.

The Shop is scheduled to open daily March ? thru October 31st.
with no set daily hours due to continued concern over Covid-19.
Please call us in advance and schedule an appointment. Drive by
stops are OK when the shop door is open, but it's better to call 1st.
435-616-4796

The same Covid-19 precautions as last year will apply. Visitation
requires a face mask covering your nose and mouth at all times,
shoes, shirt, social distancing, stay away if you are sick, wash your
hands and if possible get vaccinated before visiting. No more than
6 customers will be allowed in the shop at any one time. Kids must
be supervised at all times, there is a 6 person shop limit, pets and
firearms are prohibited.
---
Vaccination • Visitation • Vacation

Chances are Utah's State and National Parks & Monuments visitation
record for this season will be up from last year. Who cares. Get your
two Covid-19 vaccinations, a face mask, a social distance hiking stick
& some hand sanitizer. Then come down and get yourself lost in the
Grand Staircase-Escalante National Monument. It's offering clean air,
blue skies, marzy landscapes, solitude, social distancing room with
plenty of rocks and canyons. Forget the National Parks with the crowds
and traffic.
Rumor has it the new Government Administration might return the
public lands the last administration took away. Wouldn't that be grand?
It's the right time to protect, respect and save more of those public lands.
---
Marketing Spiel Section

Visit The Rock Shop for rocks, fossils, minerals, jewelry, gemstones, crystals
Escalante Outfitters downtown Escalante for
lodging, supplies, coffee, baked goods, pizza, food &
custom t-shirts, hoodies and embroidered hats.
RogueWrx for sunglasses, watches, leather bags
ScottzRox Adult T-shirts & Women's Cap Sleeves
Still a couple dozen in stock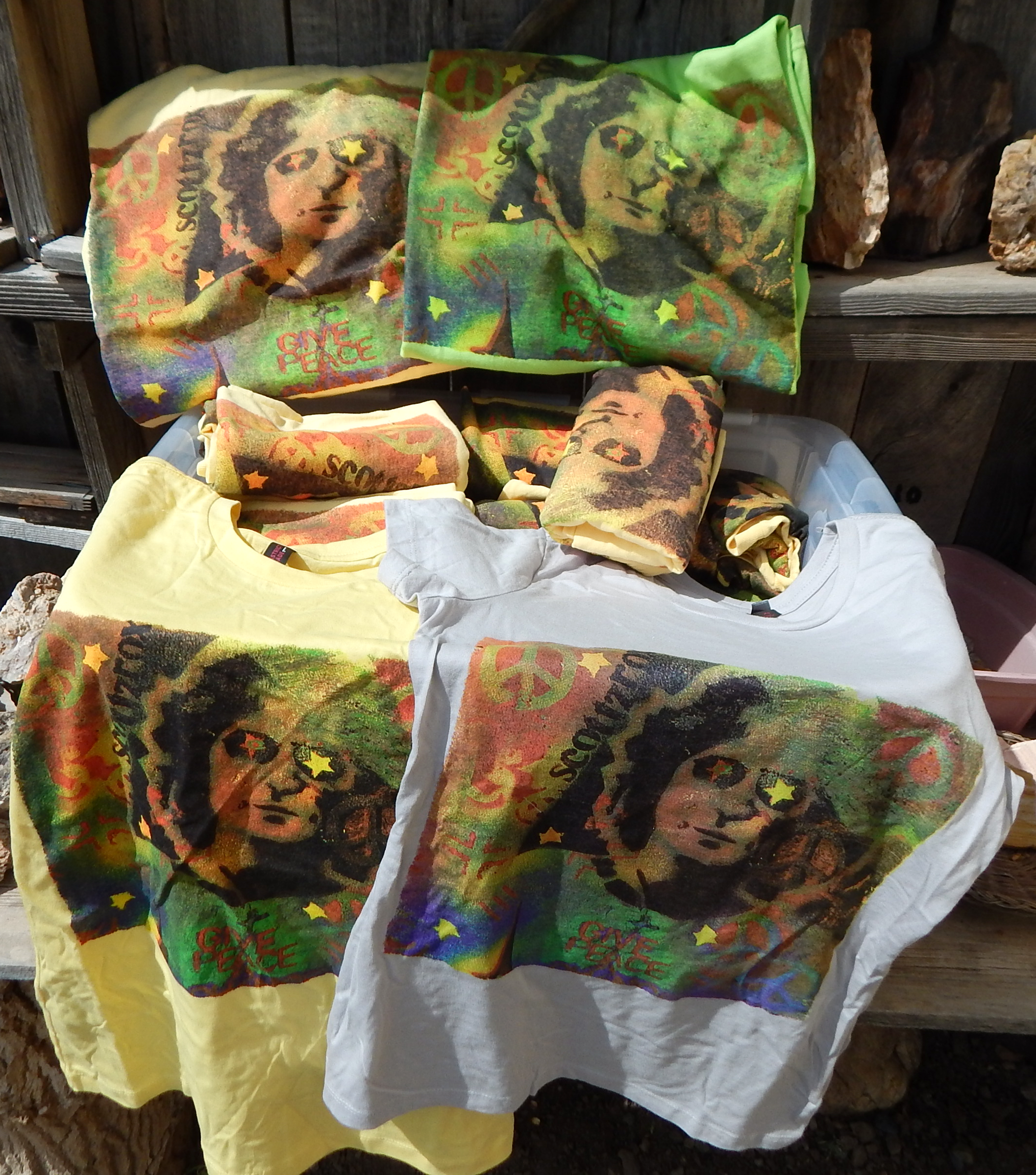 ---
New News

Escalante Rock Shop fine art gallery
"entrance not for everybody • for madmen only"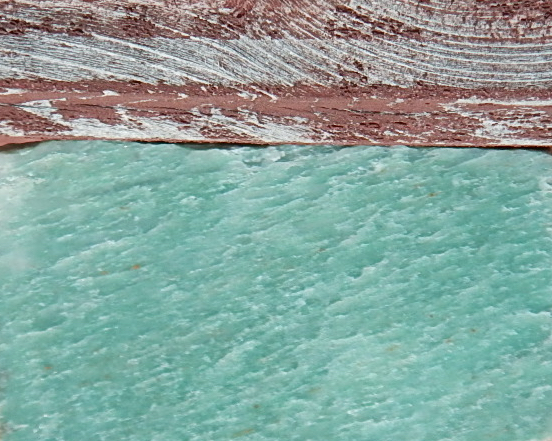 ---
More Rock Marketing Spiel
The Rock Shop is over board with great rocks, eclectic jewelry and fine
art for 2021. If you can't make it out this season, you can always order
via phone or click on the web page paypal button under the specimen.
Below are a few favorite specimen links
Southern Utah Cycad (Cycadeoidea) cut & polished specimens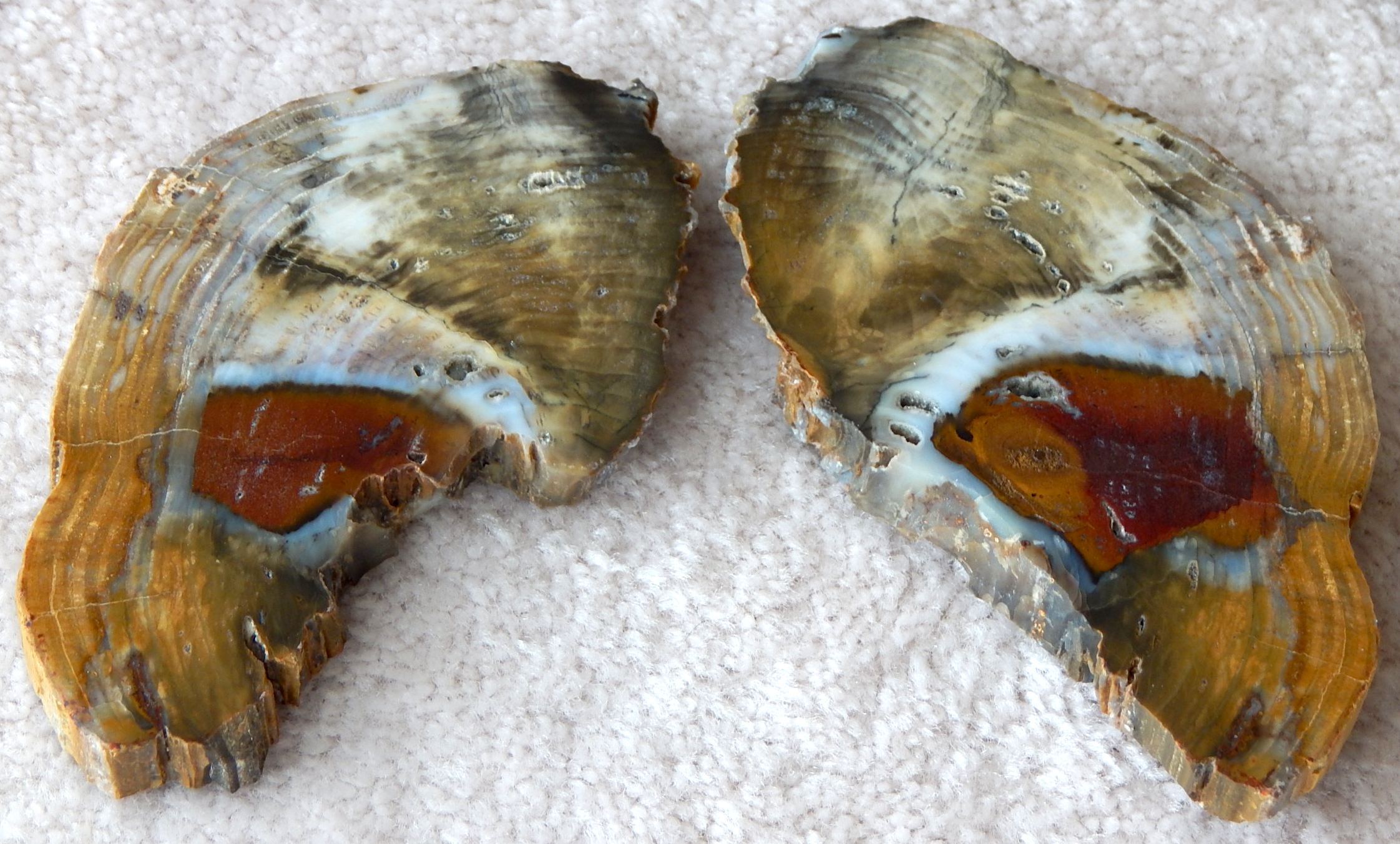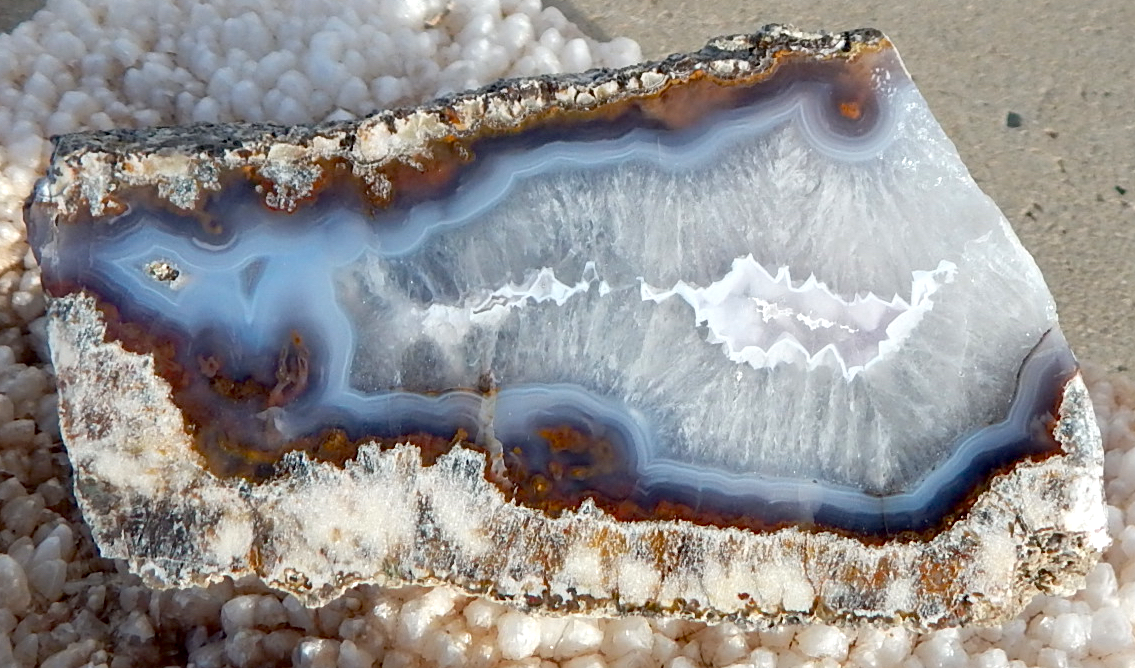 Looking for something else or a similar out of stock item?
There is a shop full of somethings else's and boxes on the shelves
contain all similar specimens, many with pics & prices already.
email me: escalanterockshop@gmail.com

Thanks to our supporters who still read, trash and hopefully
will forward the couple yearly news updates to someone cool.
Email me if you receive a news update more than once.
To opt-out: Reply with remove in subject.

Please forward escalanterockshop.com to someone, somewhere and check out
facebook/escalanterockshop. It has a fine gallery of pics and geology articles/links.

Saludos & Paz
S
http://www.escalanterockshop.com
http://www.susankayjewelry.com
http://www.sendatee.net
---
1-435-826-4796
"Thank you for visiting our page"
---
Website / Images ©2004-Present. Escalante Rock Shop. All Rights Reserved.
Webpage news Update: March 5th 2021.