CERAMICS
---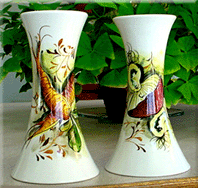 CR9
Tall, 7 1/2", elegant candle holders. Hand painted Italy,
mushroom & parsnips. Really gorgeous. Excellent condition.
$75.00
---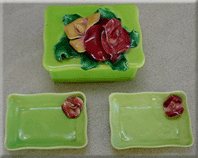 cialis taken everyday levitra dosages recommendation what happens women viagra levitra vs cialis effectiveness generic viagra illegal buy viagra online us cialis and alcohol consumptionCR10
Charming small ceramic box with two small dishes,
by Johanne Brahm, California USA. In excellent condition.
SOLD
---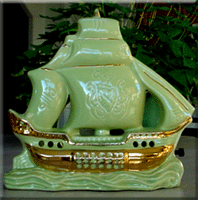 CR11
Charming ship t.v. lamp. Not signed, small chip on top of mast,
original fixtures.
$25.00
---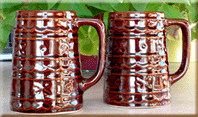 CR13
Wonderful USA steins. Dark brown, in excellent condition.
$20.00
---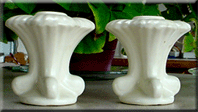 CR14
Charming white ceramic candle holders, 4" tall. Very period, in excellent condition.
$15.00
---
CERAMICS PAGE 1 2