SIGNED COSTUME JEWELRY • VINTAGE JEWELRY • SILVER JEWELRY • BAKELITE
CHRISTMAS PINS • DESIGNER JEWELRY • EARRINGS • NECKLACES • BRACELETS
BEADS • PINS • COMPACTS • RHINESTONES • BROOCHES • CHARMS • CRYSTALS
ESTATE JEWELRY • SEMI-PRECIOUS STONES • CABOCHONS • FOSSILS • PETRIFIED WOOD

A fine assortment of signed vintage jewelry, costume jewelry, silver jewelry, bakelite, lucite, love beads,
brooches, pawn jewelry, Mexican silver, sterling silver, Christmas pins, necklaces, charm bracelets,
earrings, pins, bracelets, rhinestones, silver charms, pendants, compacts, semiprecious stones, bead
jewelry, beads, dolls, crystals, findings, stone jewelry, Zuni fetishes, rocks, minerals, fossils, petrified
wood, agate, jasper, coprolite, dinosaur bone and other interesting items at our Rock Shop.

---
WINTER 2022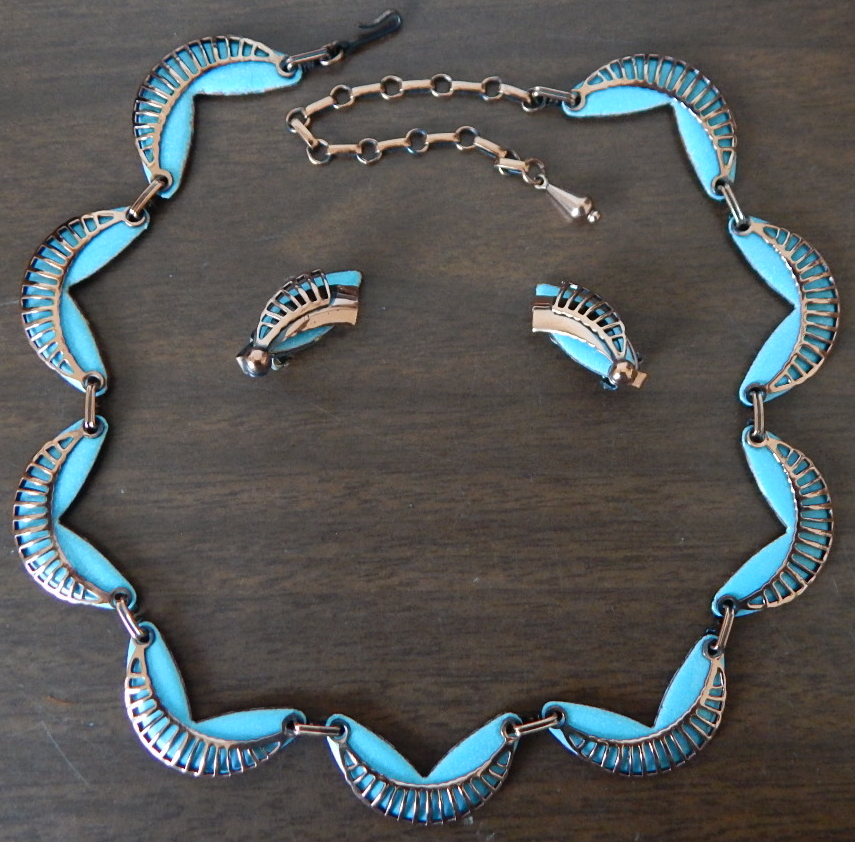 SKJ50
Matisse copper enamel necklace earrings set.
Excellent condition, gallery favorite.
$ 275.00
---
JEWELRY PAGES
(Use the search engine below for names of designers or specific items)
Estate Jewelry Page • Semi-precious Gemstone & Crystal Page
---
Jewelry Designers • Swoboda, Karl Lagerfeld, Edgar Berebi, Shultz Bakelite, Los Castillos,
Weiss, Weinberg, Trifari, Wendy Gell, Christian Dior, Swarovski Swan, Monet, Napier,
St. John, Florenza, Beau Sterling,Wells Sterling, Nue Sterling, Avon, Les Bernard,Corocraft,
Lea Stein, Lawrence Vrba, Vogue, Barbara Gould, Sarah Coventry, Evening in Paris,
Volupte, Attruia, Art, Donna Karen, Miriam Haskell, Liz Claiborne, Ciner, Hollycraft,
Assessocraft, KJL, Coro, Siam Silver, Mexican Silver, Pawn Silver, Matisse, B&M von Walhof
"Thank you for visiting our pages"

Secure Website Payments Through Paypal



Phone 435-826-4796 • email Susan Kay
---
Shipping & Handling USA: USPS Priority mail $ 10.40.
We Accept :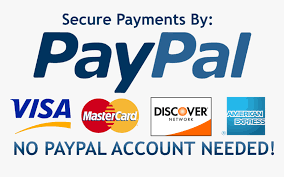 Company checks, personal checks, money orders, cashiers checks.

Return Policy: The purchaser has 3 days after receiving item(s) to contact
Susan Kay Jewelry©by email or phone if not satisfied with purchase.
Arrangements will be made for item return/refund.
---
Disclaimer:

We've made every attempt to post all prices, descriptions, pictures correctly &
in the right places.Please contact us if you see a problem with any of the above.
Prices are subject to verification by Susan Kay Jewelry©.

Website / Images Copyright 2001-Present Susan Kay Jewelry© • All Rights Reserved.
Website Updated November 4th 2022.