GEM OBSIDIAN

Gold, Silver, Flame, Sheen, Snowflake & Rainbow & Apache Tears Natural Rough Tumble
A lustrous volcanic glass. Generally black but more or less smoky, other colors are gray,
reddish brown, mahogany, dark green. Black is sometimes mixed with any of these colors to
form thin bands or produce a marbled effect.
Primitive people valued obsidian highly, chipping and flaking it into
knives, spearheads, and implements with razor-sharp edges.
Hardness: 6-7 - Astrological Sign: Sagittarius
Energies promote focus, grounding, protection, stability.
Vibrates to the number 1
Freeform custom contour polished Obsidian Rock Art
by GML Rock & Art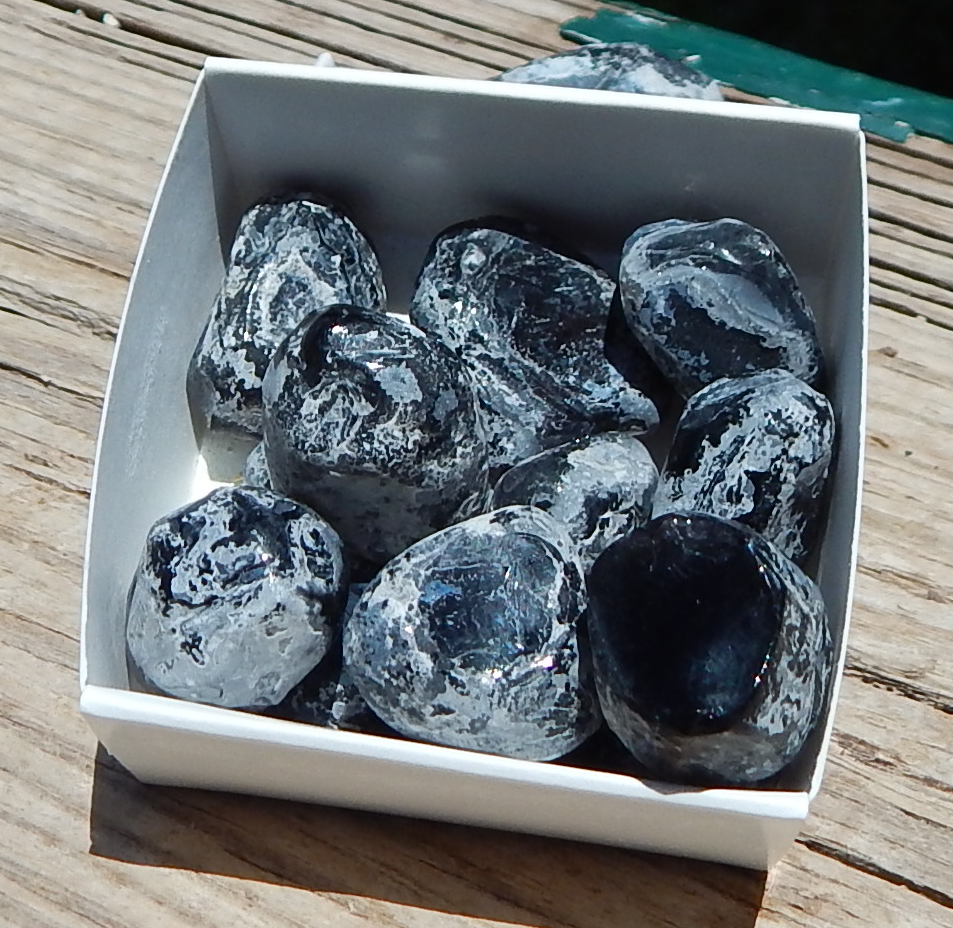 New - Apache tears small
Item #250-SLN
12 Beautiful naturally tumbled transparent apache tears specimens - Approx size .5"-.75" diameter - 72 grams total- $ 25.00 box