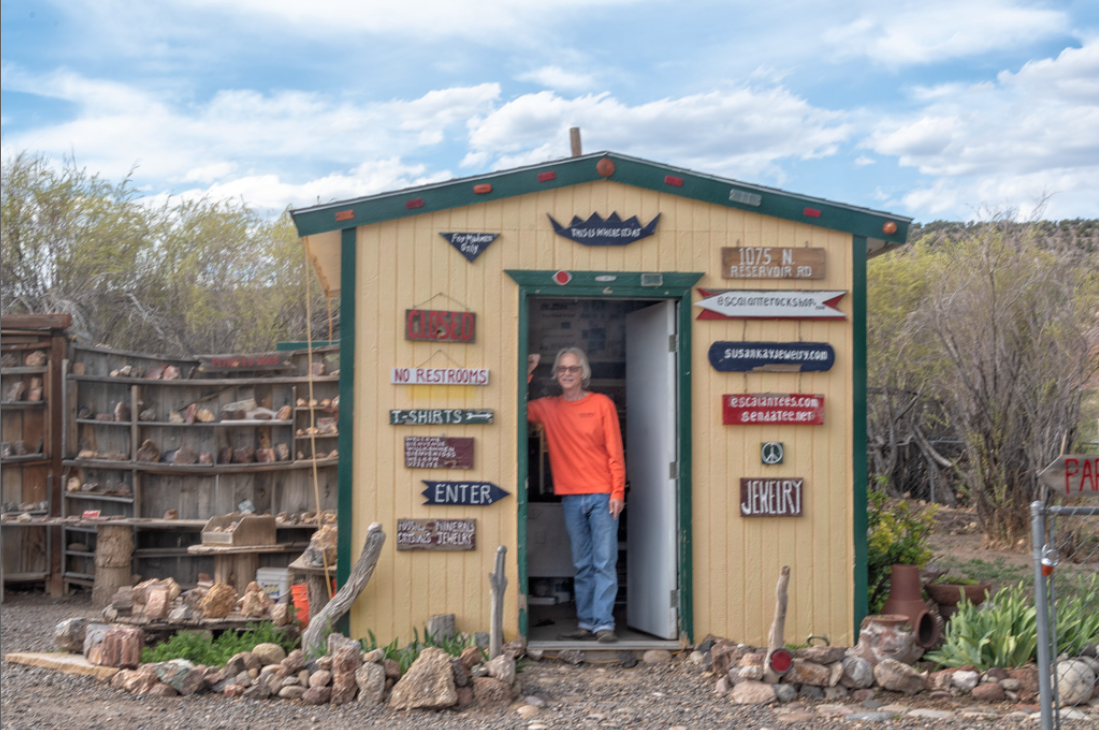 Owner self-quarantine stance

Escalante Rock Shop International Roadside Attraction is currently closed.
Please keep us in business by ordering online until things blow over.
(Escalante Rocks© Museum - Opens ? 2020 depending on the coronavirus)

Rock, Mineral & Fossil Rock Shop Specializing in Utah's Collector Rocks &
Petrified Wood & located in the Grand Staircase Escalante National Monument,
one mile west of Escalante off Scenic Byway 12, below the Escalante Petrified
Forest State Park Campground.
1075 N. Reservoir Rd • Escalante, Utah 84726

Scheduled Season Opening (?) thru October 25th 2020
Open Daily • 9 am to 6 pm (but not always)
Winter hours - call for appointment

Remember, if and, when we do open:
Coronavirus preventatives are still required:
No hand shakes, hugs or kisses.
Forget elbow bumps and use hand signals for greetings & departures.
Stay home if you feel sick, are sick or think you might get sick.
Wash your hands about 30 times a day like our town organic grocer.
Keep your hands away from your face, nose & eyes.
Cover coughs, sneezes.
Keep a 2 meter social distance
Email • Phone 435-826-4796 • Wholesale
---















Click links for specimen pages

Collector Petrified woods including (fossil fern, palm, extinct cycads, conifers),
agates, jaspers, dinosaur bone, coprolite, cabochons, moqui marbles, thundereggs,
obsidian, variscite, geodes, rough, cut & polished slabs, tumbled stones, fossils,
minerals, crystals, semi-precious stones, gemstones, gastroliths & wonderstone.

Peace • Escalantees, Susan Kay Jewelry©.
---
SPRING 2020
* * * THE "WE ARE NOT OPEN YET" NEWS UPDATE HERE * * *
New Jade Page Here

The Website pages have been updated.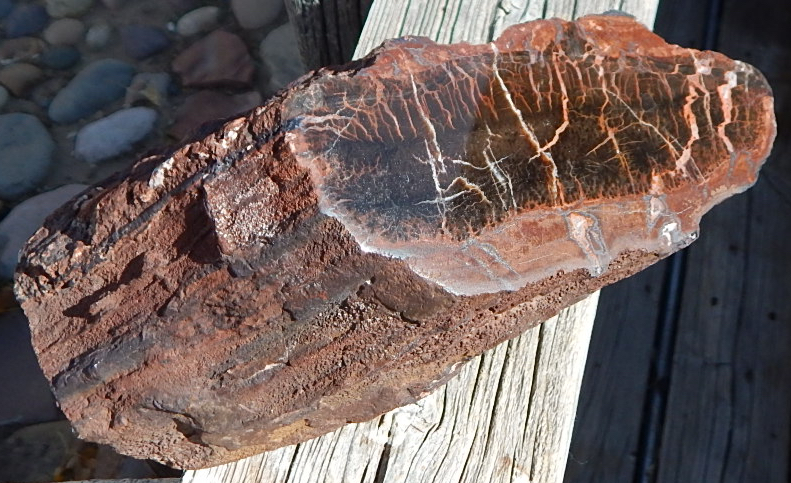 Search Escalante Rock Shop on facebook
The photo gallery (album) displays favorite specimens.
---
See Rock Shop Customer Comments below and on Google:
"The petrified wood made it home in great shape.
Robin is thrilled with it and has received lots of compliments."
"World Class rock shop." Canyons B & B customer
"Your shop lived up to my name." Jim Rock, satisfied customer
"Cool rockshop, cool adventure." B. Carlos Kieling, western artist
"You were a trip and so was the rockhounding." Bill N.J.
"Best Rock Shop I've ever been to." Kelton Shears, collector
"For madmen only, not for everybody." h.h. & Escalante Rock shop.
Unique specimens are continually being sold & added to the webpage.
email us regarding items you are looking for, interested in or marked sold.

email us

Phone 435-826-4796



We Accept: Credit cards via PayPal, company checks, personal checks, money
orders, cashiers checks.

Return Policy: The purchaser has 3 days after receiving item(s) to contact
Escalante Rock Shop by phone or email if not satisfied with item(s).
Arrangements will be made for item(s) return & refund.

PLEASE NOTE THE SHIPPING COSTS & INSTRUCTIONS:
Shipping & Handling: $ 8.30 for orders that fit into a USPS small flat rate box.
On orders that will not fit into small flat rate box, we will notify you by
email and request payment for additional shipping before the order is shipped.
International Orders are shipped USPS Global Priority flat rate.
"Thank you for visiting our page"

Website / Images ©2004-Present. Escalante Rockshop • All Rights Reserved.
Website Updated March 26th 2020.